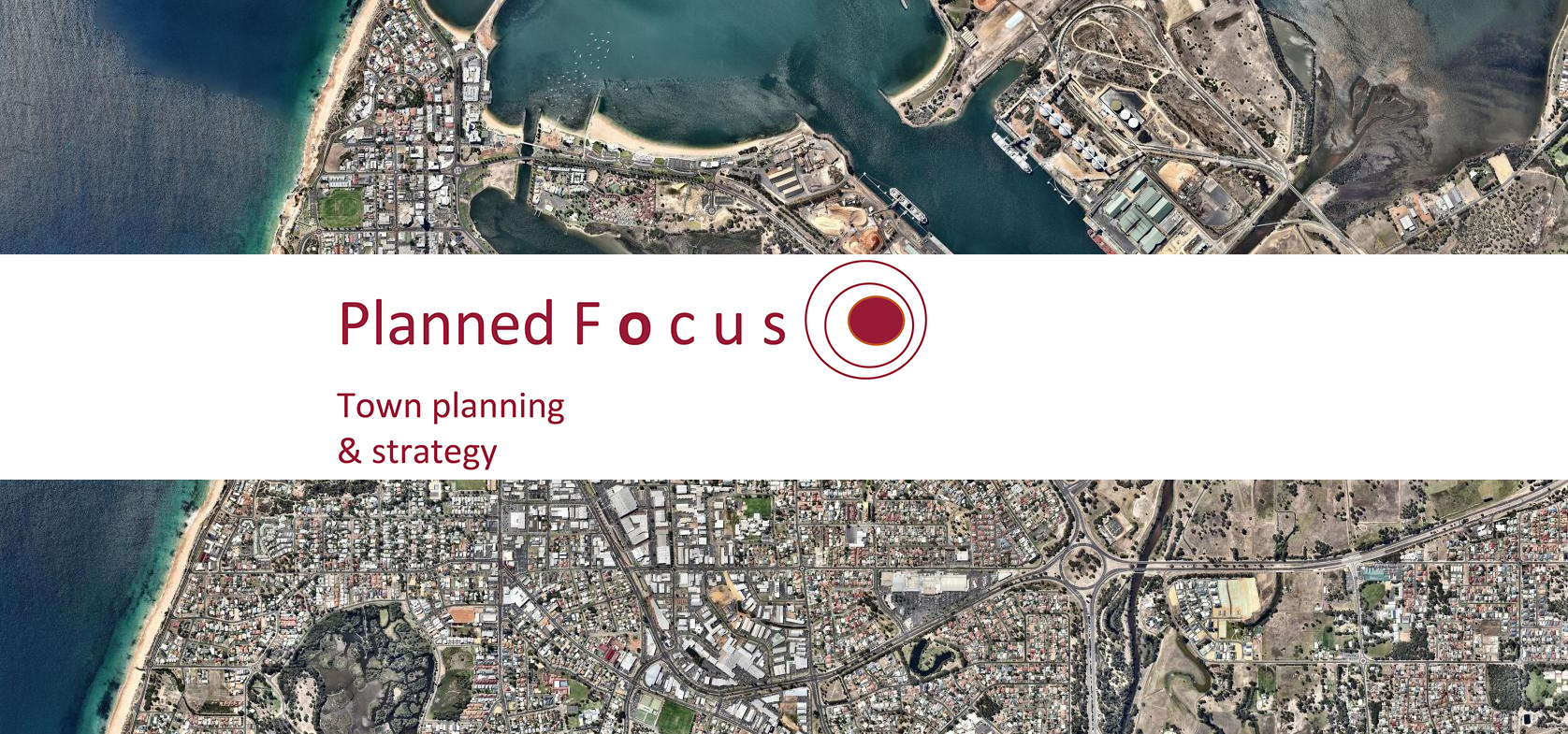 Welcome to Planned Focus / Town Planning and Strategy
We are Town Planners assisting our clients in all facets of planning approvals, development and strategic planning.  Growing client ideas and guiding them through to delivery. 
Planned Focus is collaborative and adaptable. 
We think strategically with goal achievement and implementation our focus.
We live and work from Western Australia's regions, with understanding of local and regional issues.  Our scope of work includes all land use planning across the urban, regional and environmental landscape.  We also apply this thinking to other fields and issues, such as strategic business plans and funding applications. 
We provide honest, valuable planning and strategy advice to our clients as they seek to achieve their goals.